So….. today is the day when I launched this website officially last year. I hardly realized when time flew by so quickly. Feels so great and awesome to be an independent developer (indie), including the successes and the hardships/trials I came across. It feels like winning a challenge of survival…not just survival in terms of life as an indie but also in business. With this glorious year ending, I don't know what lies ahead in the years ahead. But definitely the successful inspires positive hopes and new aspirations. LOL too bad I'm not a poet, or could have expressed my feelings better with the right words.
Guess what, I received an awesome gift from one of my friends who stays far faaaaaaar away from India.

She is from Austria and her name is Karin. She and my sister (Priyanka aka Rifle100) were playing a forum game when Karin asked her to translate two lines of English in our mother tongue, Bengali. Priya did that… and…. voila! Karin sent us pictures drawn and colored by children of her school with those translated words! It was such a cute surprise that we both went like crazy with happiness! That is the best gift we have ever received, that also in December when Christmas is nearing! Karin has also beautifully attached the images of those cute little angels. I couldn't contain my joy and were dying to share it with everyone.  And on the occasion of our year long presence in our niche of RPGs, here are the wonderful gifts. Click on them to get the full view, I have arranged them alphabetically by their names so that none of them are disappointed

. Enjoy!
The sentences of the picture in Bengali means -
"My name is …..
I am ___ years old."
____________________________________________________________________
This is Aisa, she is 7 years old.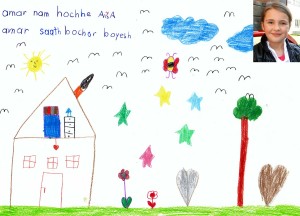 This is Clarissa, she is 7 years old.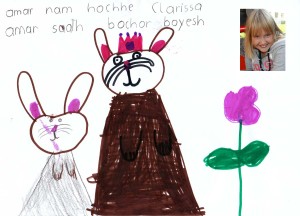 This is Dragana, she is 8 years old.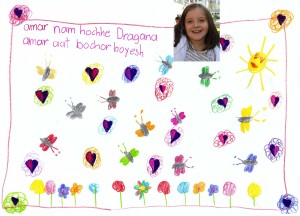 This is Hannaa, she is 8 years old.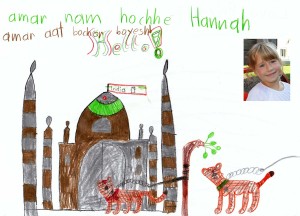 This is Isabel, she is 8 years old.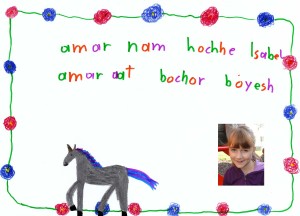 This is Linda, she is 7 years old.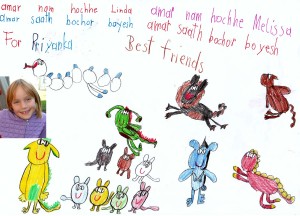 This is Megi, she is 7 years old.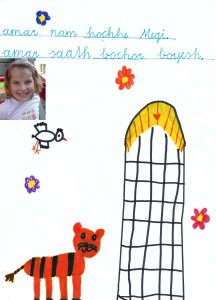 This is Melissa, she is 7 years old.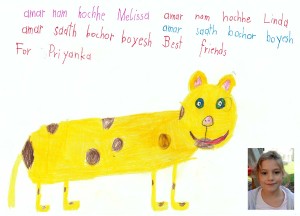 This is Miriam, she is 8 years old.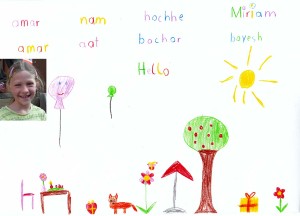 This is Moritz, he is 7 years old.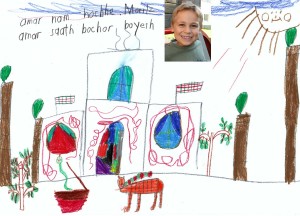 This is Peter, he is 8 years old.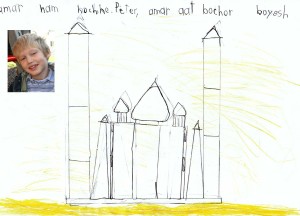 Aren't the art and the artists beautiful?

Some of these awesome artists also had a personal note for their drawings like Moritz wanted to draw a snake charmer, but there weren't any space left to fit him in

. And Peter specified that there is a sandstorm behind the Taj Mahal in his drawing. Miriam had also done another drawing for sis on her upcoming birthday on the 14th, but that was more personally made for her, so I didn't put that up. I just can't thank Karin enough for this pleasant surprise. I'm sure you, my friends, will like them too!


2 Comments to