Now that I am back to Bangalore to complete the ship game, here are some updates of our progress (click to see full image)-
The Trophy screen (when all trophies are obtained).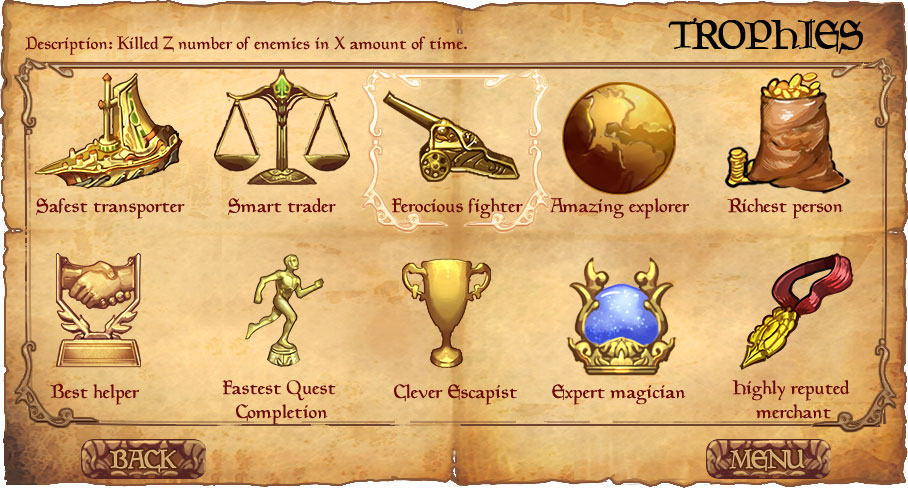 The Weapon screen (not all the prices are given)
The concept art of some of the characters (hopefully the coloring will be done by the end of this week)-
When I calculated about our development time, we derived that the game could have been completed in 2 months if we could cut the time we wasted looking for 2D and 3D artists, getting the artwork done and the inevitable delays in between. We plan to release the game for beta by end of August of beginning of September if the artwork is done in time. If things go as plans, we might be able to release an Xbox version of this game.
Parallely, we were also thinking of testing the android market and have a game in mind for that. But those are unchartered waters and we are yet to research the market. In the mean time, when out ship game releases, we will be putting it up for a indie bundle as well. The discussion for the indie bundle are still going on and the details will be updated once things are decided.
That is all for now. And last but not the least, another ridiculous joke from pascal

(a copy of it is also available in our newsletters which you can subscribe) -

6 Comments to